ABOUT US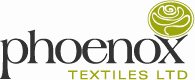 is a range of eco-friendly products produced by PHOENOX Textiles Ltd, a private, family run company who have been designing and manufacturing household textiles, rugs and carpets from our Yorkshire base for over 60 years.
Our products can be found in many major retailers in the UK and abroad and we have become one of the UK's leading manufacturers in the home textile industry.
Our business has over 190,000 square feet of manufacturing and warehousing space, split over 2 sites in Clayton West near Huddersfield, West Yorkshire, England. With several brands and a host of well known Trade clients we produce over 2 million square metres of tufted floor covering each year.
Phoenox is now managed by third generation of the family, Adrian, Charles and Lizzie Mosley. Having started with just ten staff the company now employs over 80 people across its two locations and continues to go from strength to strength by focusing on innovative products and design.
We take pride in the fact that many members of the same families have worked at Phoenox over the years and that most of our eighty strong workforce live in the same village as the factory, making us a truly local business.

We have also achieved the internationally recognised ISO 14001 certification, this underlines our commitment to the environment.
ISO 14001: was first introduced 1996 as a British Standard and requires organisations to have an environmental policy and action plan to manage their impact on their environment. Certified organisations are committed to continuous improvement and are assessed annually to ensure progress is being maintained.
We are always looking for ways to improve our products and we reserve the right to change specifications, colours and materials shown in our brochures and on our web site or to withdraw products without prior notice.
For further information please contact us on +44 (0)1484 864304 or visit our website – www.phoenox.co.uk